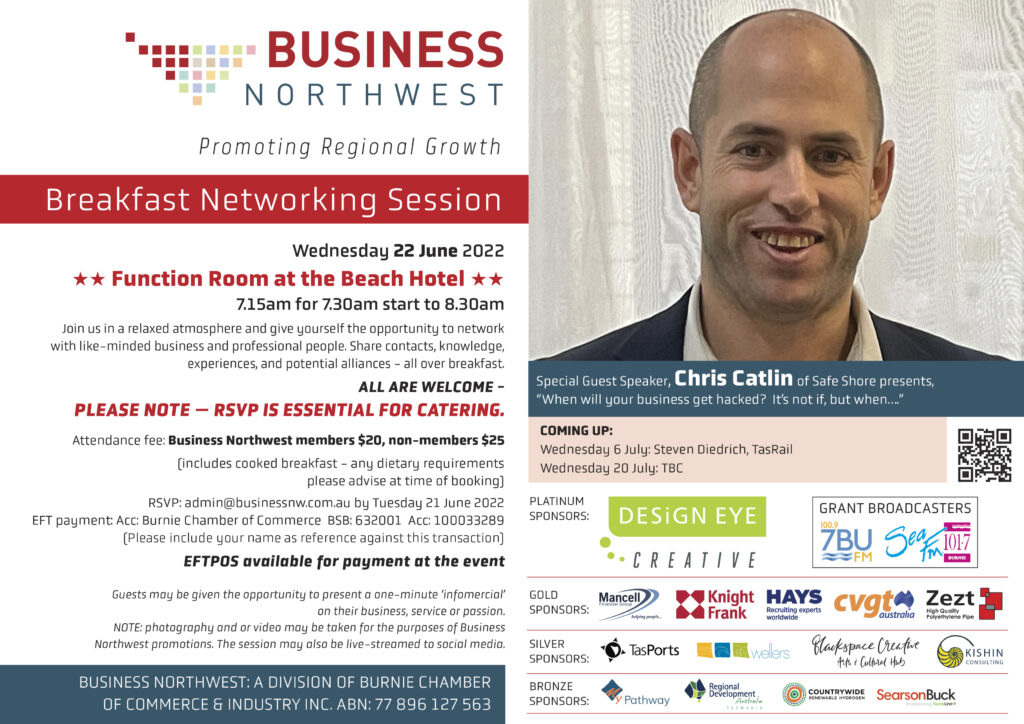 Our next Breakfast Networking Session features Chris Catlin from Safe Shore. Chris is a cybersecurity expert and will be speaking on the topic ""When will your business get hacked? It's not if, but when…."
We all know hacking businesses is on the rise, and to catch hacker you must think like a hacker, an ethical hacker that is, Chris Catlin from Safe Shore can think just like that to protect you and your business
Safe Shore a Managed Service Provider and Consultancy for Cyber Security and IT solutions, maybe one of the fastest growing Cyber Security and IT start-ups on the North West Coast.
Chris has had global experience in Cyber Security, Information Security Management, Windows and Linux system administration, System integration, IT Consulting, Business Analysis, Project Management, Product development, Microsoft 365 Administrator and implementation, Web design and development for Cyber Security companies and global telecommunication company in the APAC region, state governments and small to medium sized businesses in Australia.
He'll be talking about Cyber Security and what the latest threats are to businesses. RSVP here.